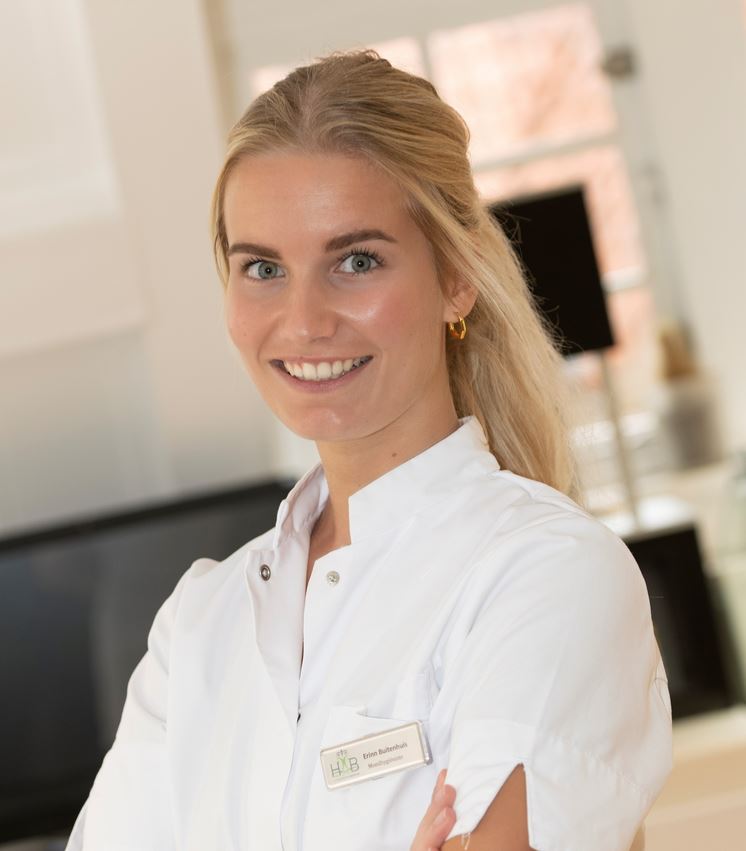 Erinn Buitenhuis – Oral hygienist
My name is Erinn Buitenhuis and I graduated as a dental hygienist from University "Hogeschool Utrecht". I am from Nijkerk and travel with great pleasure to Laren to provide professional care to you and other people who visit the practice. My area of expertise is the treatment of periodontitis and dealing with anxiety patients. I am also trained to carry out check-ups, give anaesthetics and treat cavities – always in consultation with the patient. I am happy when I can help; together with my colleagues, I help the patients of Beekmans Tandartsen to have healthy and sparkling teeth.
I am looking forward to welcoming you to our practice!