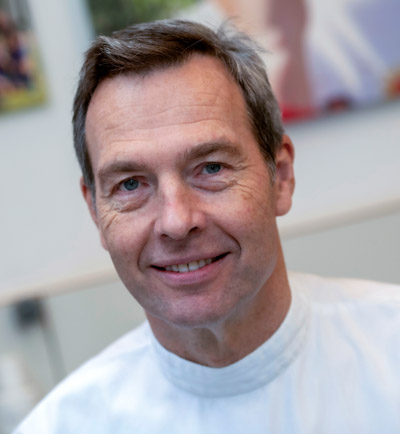 Hans Beekmans – Dentist and owner Beekmans Tandartsen
Hans completed his studies in dentistry at ACTA Amsterdam in 1981. After that he started a collaboration with professor L.V. Arnold. In 1984 he started his own practice in Laren. From 1987-1992 he was chairman of Amphion Dental Group. In 1996 he was co-founder of DAED, Dutch Academy for Esthetic Dentistry and from 2000-2013 chairman of DAED.
In 2001 Hans developed the ICE implant (Zirconium). In 2010 he published the book Esthetic Dentistry. From 2013 he is co-founder of Stichting Onafhankelijke Hulpverlening (SOH) and Stichting Keurmerk Onafhankelijk Mondzorg (KOM).